PeopleStrong is a leading platform based Human Resource outsourcing company that has been successful in managing and hiring more than 300,000 employees for it's clients through a unique technology interface coupled with high-end decision making tools for people data.
Alt is one of the steps taken by PeopleStrong towards this endeavor. The Alt suite is a cloud-based application package, consisting of three apps and softwares, that helps it's clients perform various HR  tasks efficiently. Thus optimizing the HR manager's time and helping him work on influential strategic decisions.
Itu Chaudhuri Design was hired to create a brand name and visual identity for this product. We provided a prefix naming solution and a symbol (created by Mr. Chaudhuri himself) that best represented the product and the values of PeopleStrong. I was tasked to build the visual identity of the product, to help it resonate with clients.
Since the Alt suite generates useful information using raw data, I created a visual language that

elucidated

the product's a

na

lytical abilities. This was done through creative and comprehensive infographics that helped illustrate the company's unique position in the HR software market.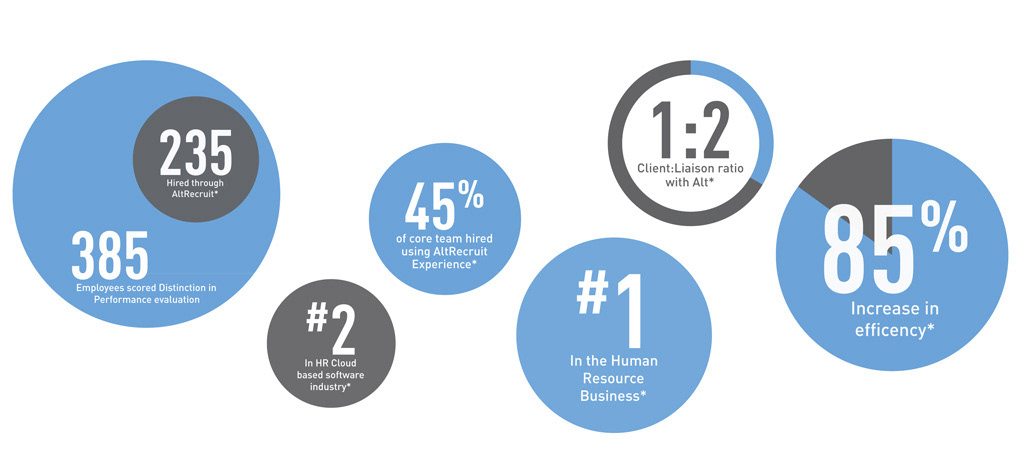 Further explorations into the infographic style helped me create a new unit, which we called

mohawk

. This unit is a versatile element complimenting the analytical, rational nature of

PeopleStrong.

With a form that's derived from a doughnut graph, the

mohawk

 gives character to the graphs and acts like a second identifiable element.