Founded by Annou Iyer, a NIFT alumni with vast experience as a fashion observer within the Indian industry, trendLAB is a trend forecasting and design consultancy based in Delhi. Over the past decade, the company has helped hundreds of fashion professionals with their design development services.
RTW, a trendLAB initiative, is an effort to bring to the businesses and professionals in the global fashion industry a magnetic fusion of Indian fashion, International fashion trends and fashion forecasts. The fashion quarterly has a calculated blend of international content with an aim to bring global and Indian content to buyers, designers, garment exporters and trade experts, as well as the high spending fashion consumer.
Since this was a classroom project, I was expected to create a publication design that would create a unique visual language for what is essentially a B2B journal. The content would target a wide range of consumers as mentioned earlier, hence it could not confined to being an academic publication. Yet, it had to have the functionality of an publication that could be archived and easily referred to.
I was guided by Mr. Immanuel Suresh, my professor at the National Institute of Design, and with help from the editorial team, I designed the 50 page pilot issue which would be distributed at fashion weeks to attract sponsorship and subscriptions for the forthcoming issues of the magazine.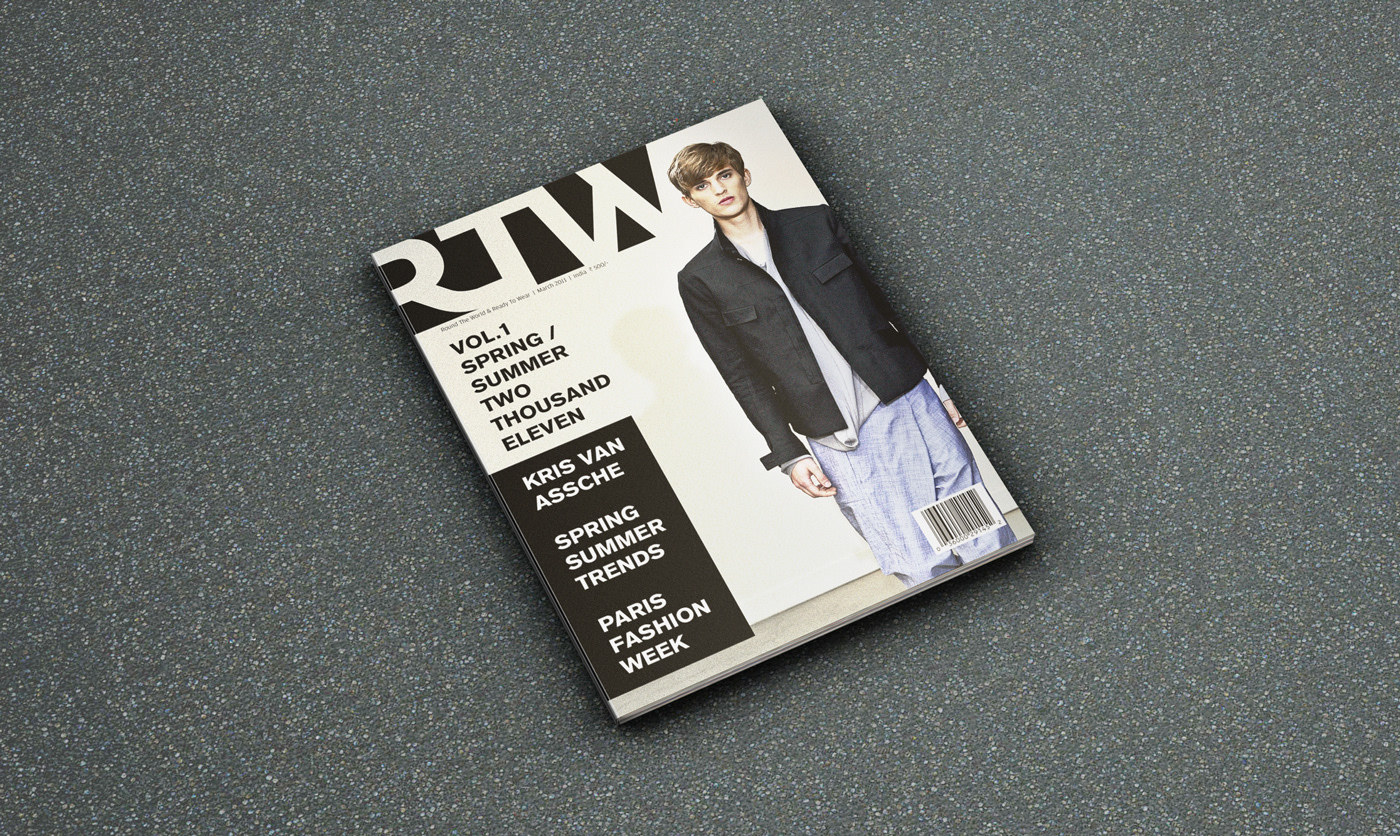 During our meetings the editorial team expressed a necessity to have catwalk images on the cover, which in trade journals is almost like an unwritten rule. I used this constraint to my advantage and created a masthead and cover layout that incorporated the cover image and bold meta data in a unique way. This not only helped create a personality for the magazine, but also worked functionally as a referential guide.