Tata Steel, the largest and oldest steel producing company in india, has manufacturing operations in 26 countries and is fast expanding under a new leadership. Evidence to which are the new greenfield projects like the 6 million tonne per annum capacity plant in Kalinganagar.
In 2015, the company floated a pitch to various design studios to create the annual report for the financial year of 2014 – 2015 with a focus on the new expansions. A part of the pitch was to design the annual report in the form of an online experience. I was tasked with planning, wire-framing and designing the website.
The aim was to devise a structure that was simple yet narrated the key points and messages to the investor who's in a hurry and wants a quick glance of the company's story in the past year. Along with this, a financials section which highlighted the key statistics in an articulate infographic.
Hence I created clear sections of the chairman's message, along with new projects and sectors which were emphasised by the theme 'New Horizons'.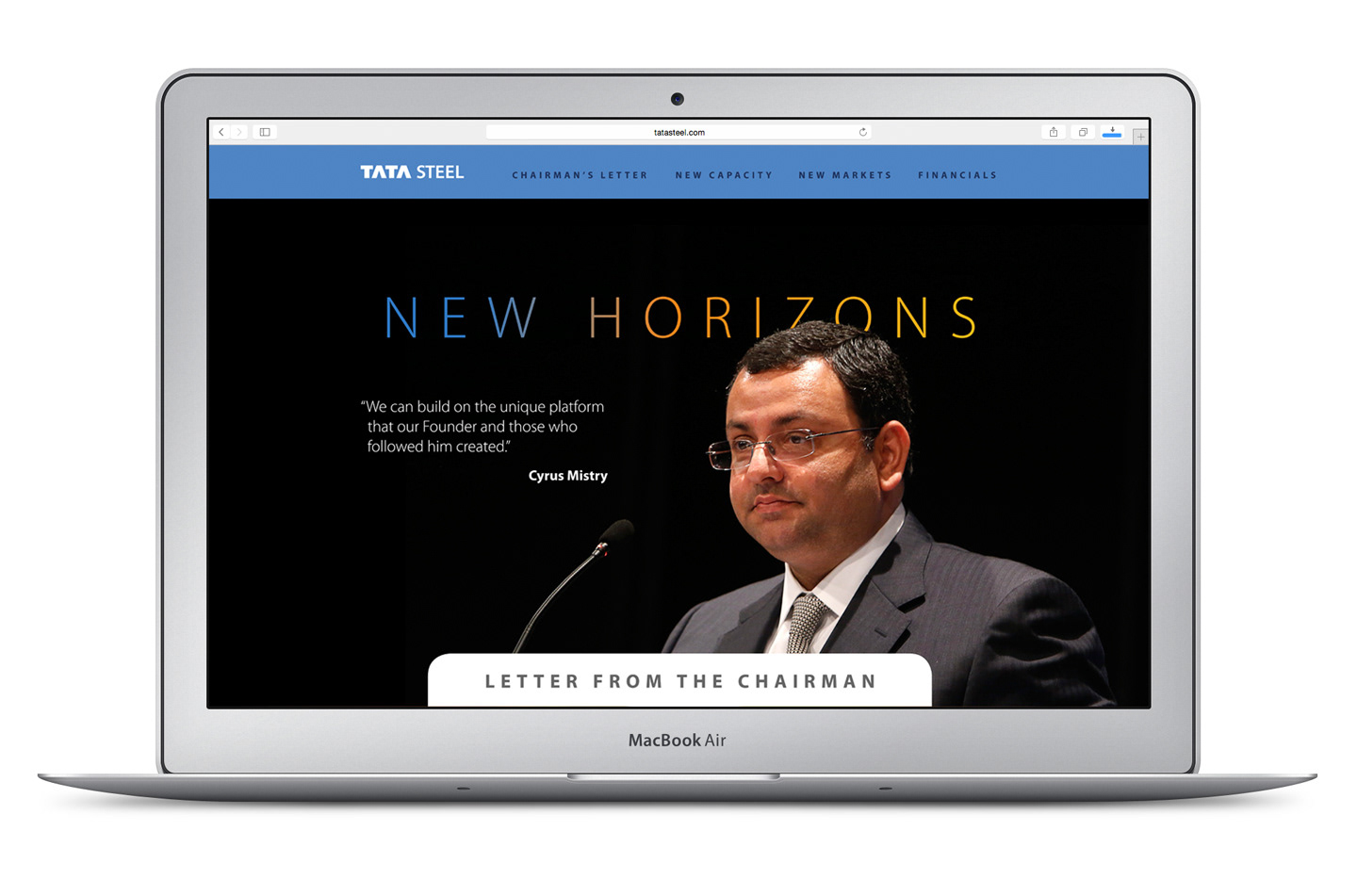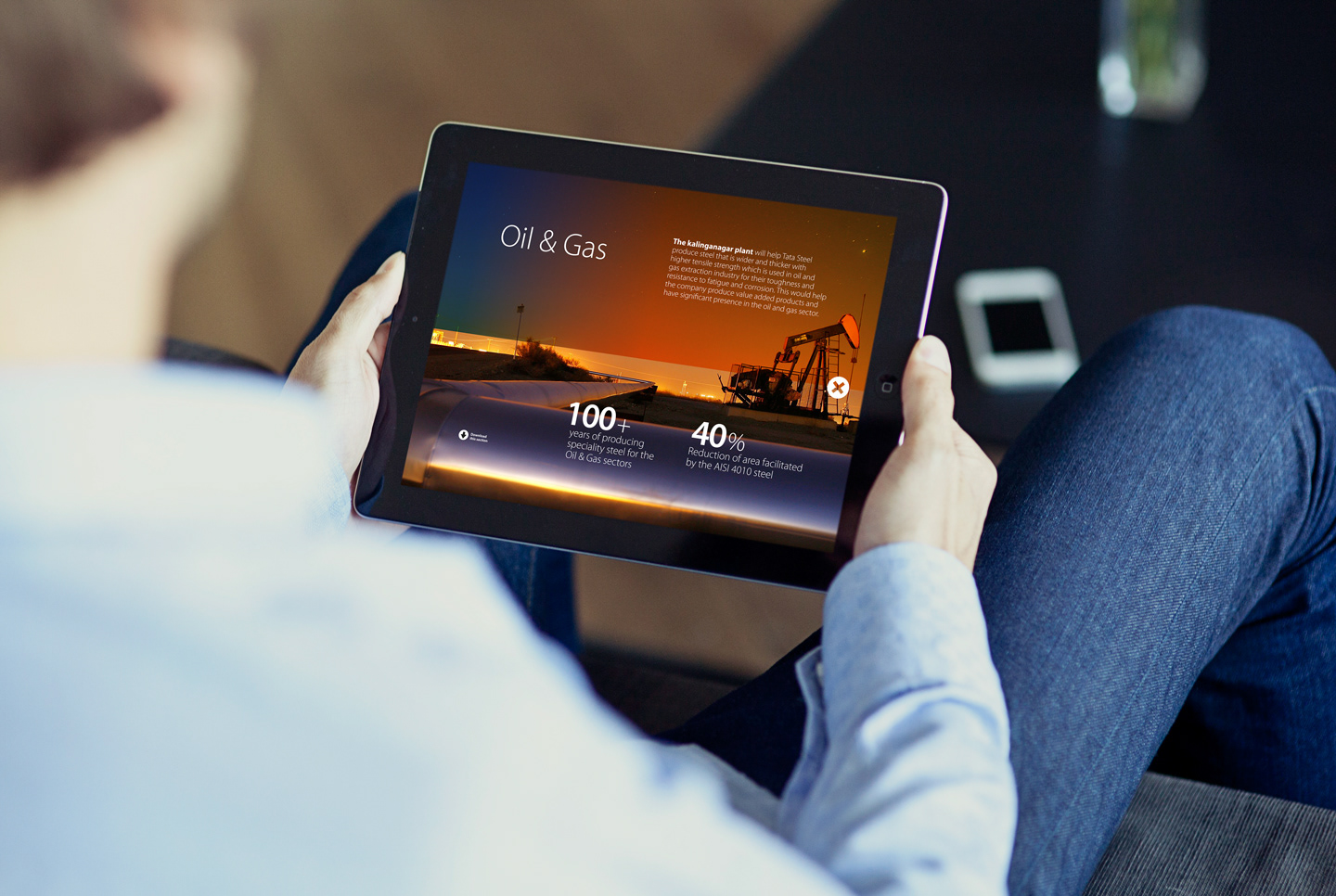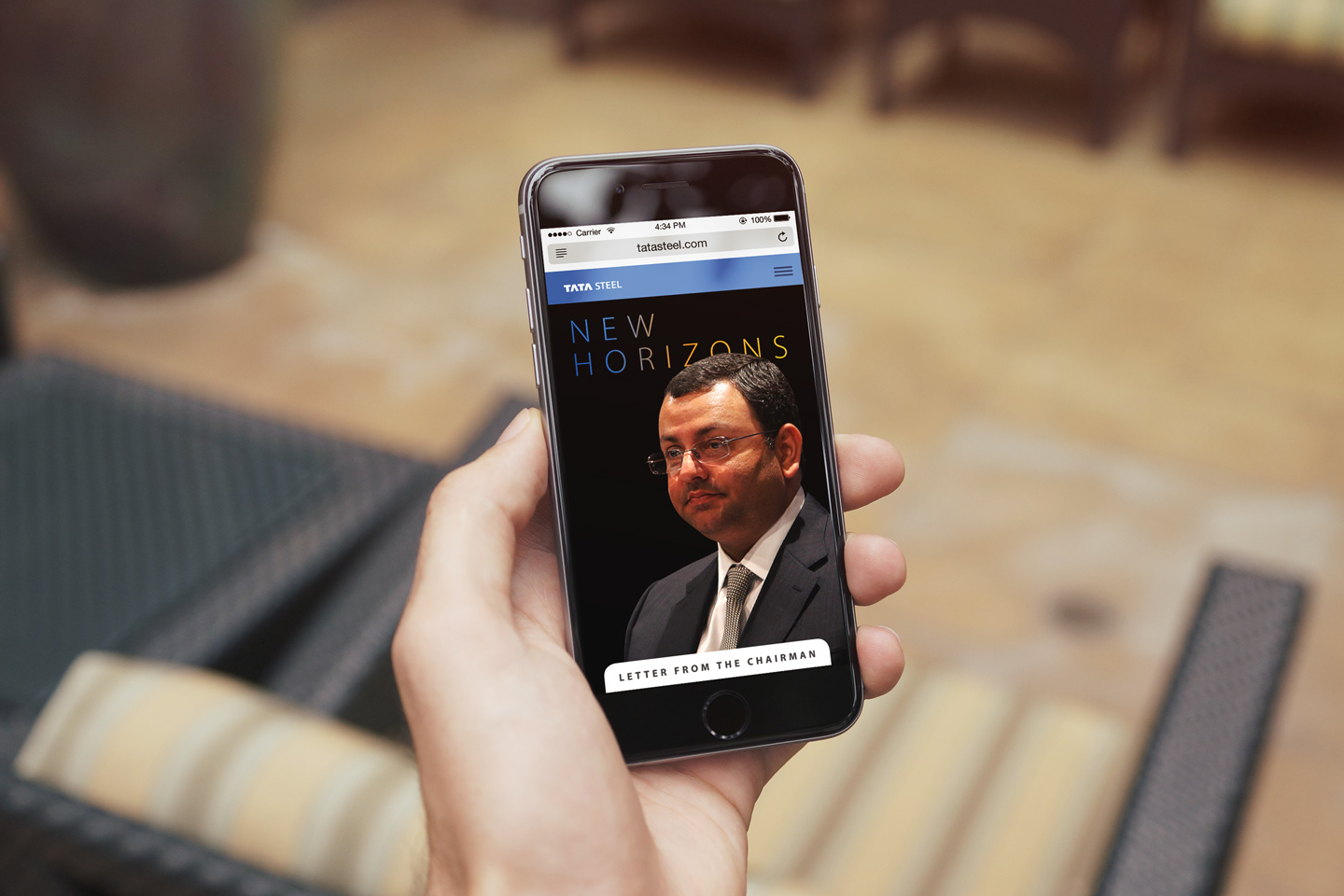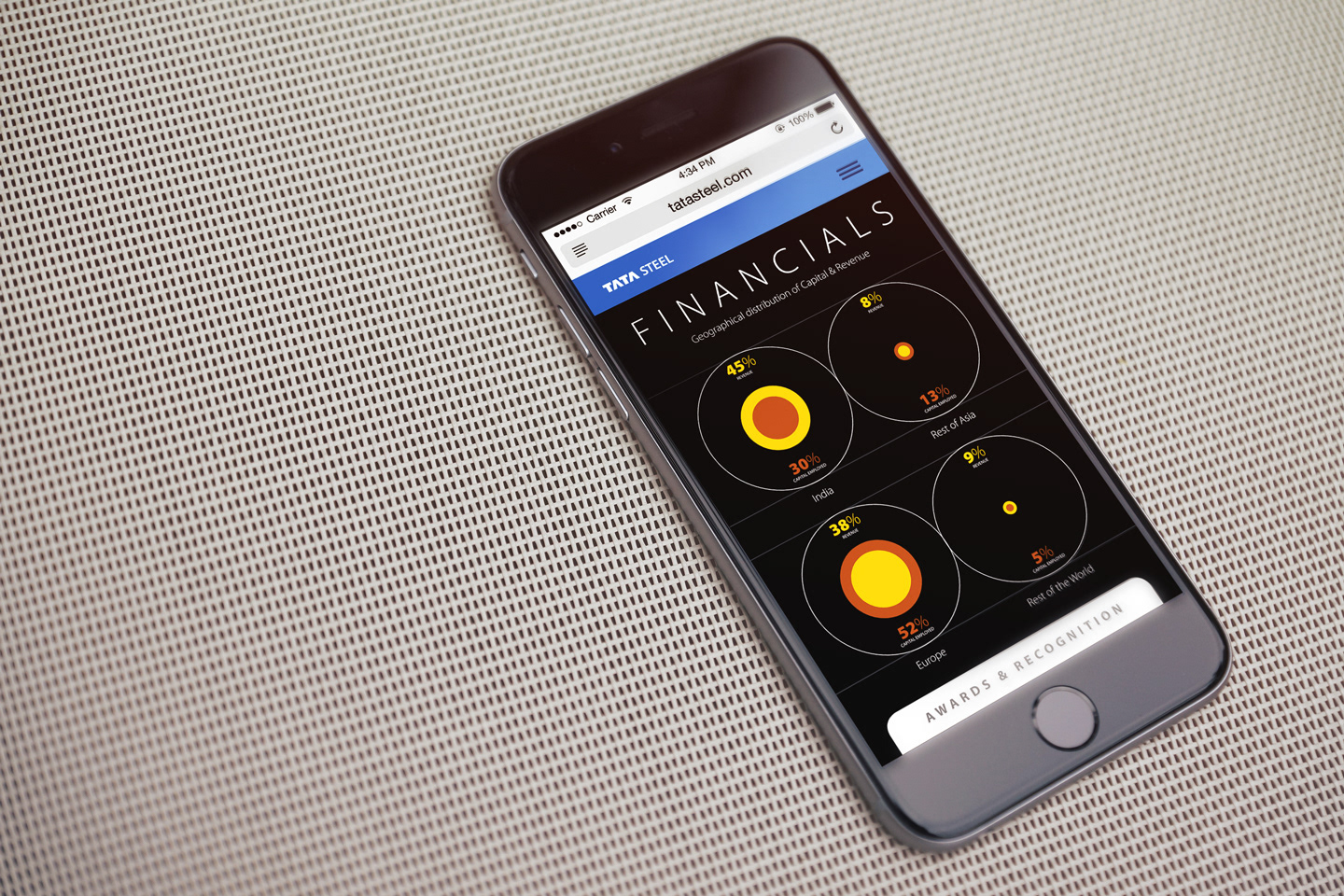 Watch this video
to experience the design the way it was pitched to the client